---
'Done-for-You' Social Media Management Services
Flexible, affordable and effective social media management services for small and medium-sized businesses.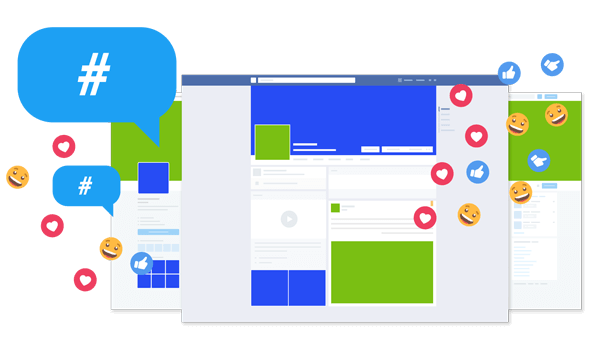 Looking for a comprehensive, professional social media service that offers great value for business owners? Here's what you get with us:
✅ All Major Networks
✅ Custom Graphics and Animations
✅ 3 Step Quality Control
✅ In-depth Strategy and Content Plan
✅ Cancel Anytime (No Notice Period)
✅ 100% Transparent Pricing
Get an Instant, On Screen Quote

What's Included?
We offer a high-quality, high-value social media management service for businesses in all sectors and industries. Want to know more?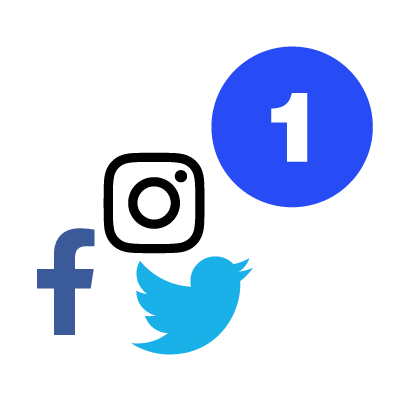 Consistent Content
Daily social media posts, no matter how busy you get. We'll ensure you're always active and show your customers that you're open for business.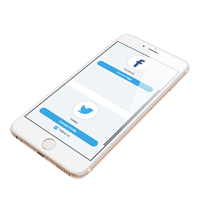 Fast, Simple Setup
Quick setup, then have as much input as you want. We can have your campaigns up and running in a matter of days and very little input from you.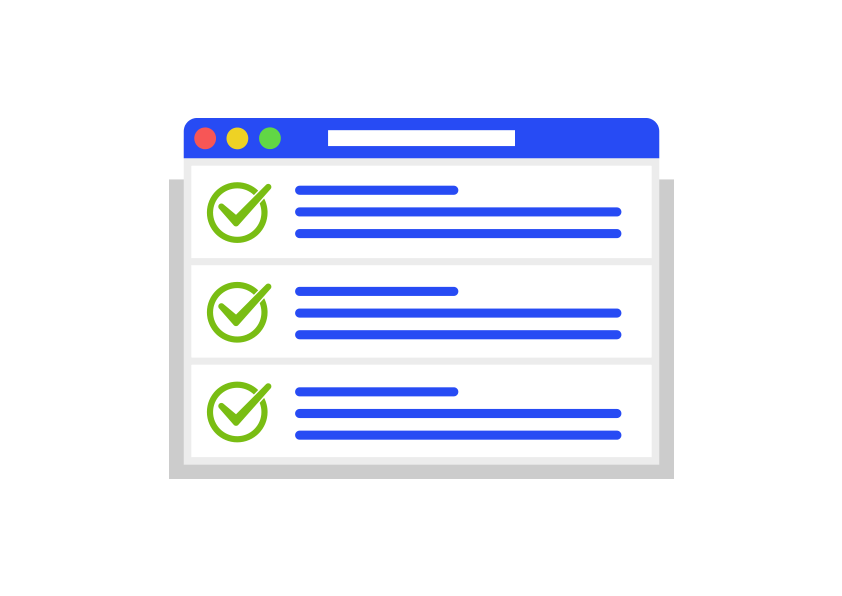 Quality Control
Your posts will be seen and approved by at least three team members before they are scheduled. Quality shouldn't be an optional extra.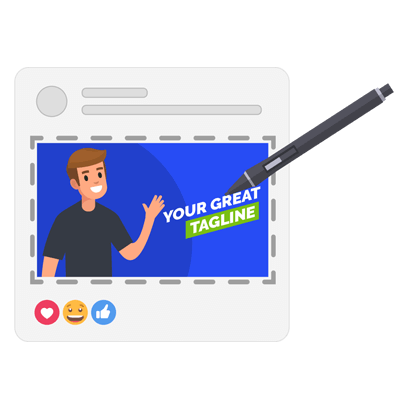 Custom Graphics
Our in-house graphics team will create branded images to make your business look professional and really stand out against your competition.

What Our Customers Say….
Here are just a few things our customers have emailed to us over the last couple of months.
"Just to say I have just been reviewing the content you've posted over the last few weeks, and I think it's excellent, very pleased."

Damon Cantley
TASKSPACE LTD
"I want to thank you for all your help and for the posts you have carried out for us so far. Greener Media have been terrific."

Sarah Butterfield
BUTTERFIELD SIGNS
"We would definitely recommend Greener Media to other companies"


Francesca Ferrari
TACK INTERNATIONAL
Want to speak to someone first?
Choose a time that suits you and we'll be happy to answer all your questions.
---

The Process
How does it work?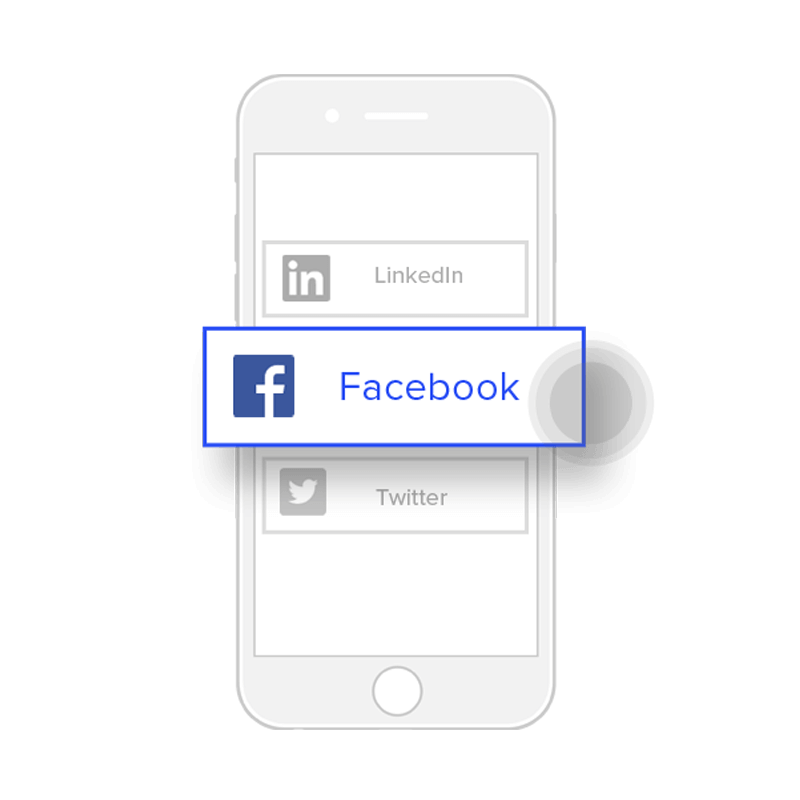 Step 1.
Choose Package
Choose the social media package and social networks that you feel will best meet your business needs either from our pre-built packages or by using our package builder tool.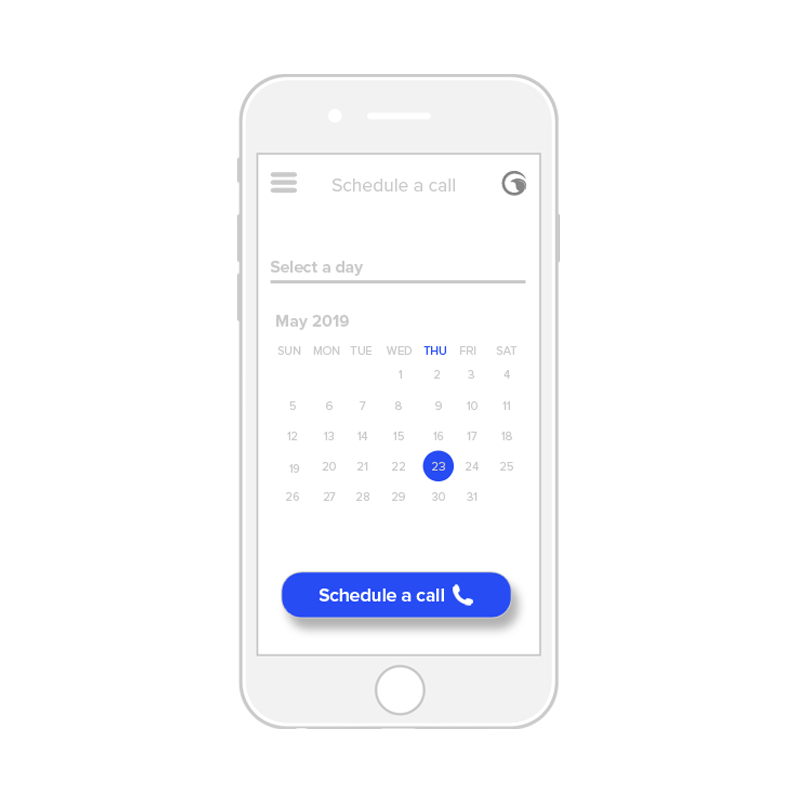 Step 2.
Schedule a Call
(Optional) The next step is usually to get in touch with us to make sure we agree that it's the best package for your needs and budget. Just book a call at a time that suits you and we'll call you to discuss it.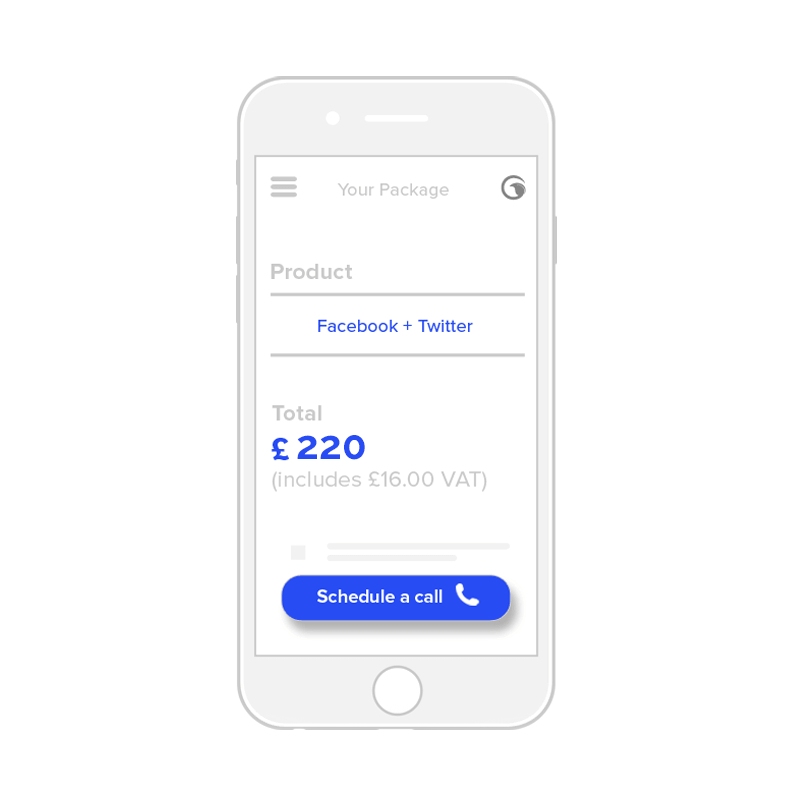 Step 3.
Checkout
Once you're happy with the package, the next step is to use our online checkout to set up payment and begin the service. The process is fast, secure and gives a variety of payment options.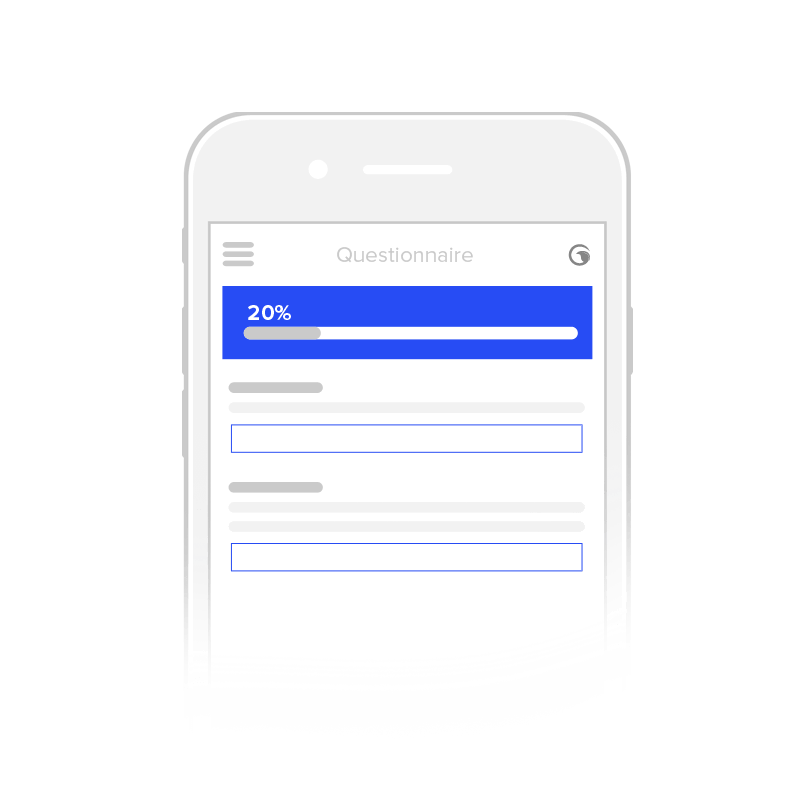 Step 4.
Questionnaire
Once you have completed the checkout process, we will email you a questionnaire that will allow you to give us all the information we need to get started. We will also schedule a call to speak with you in greater detail.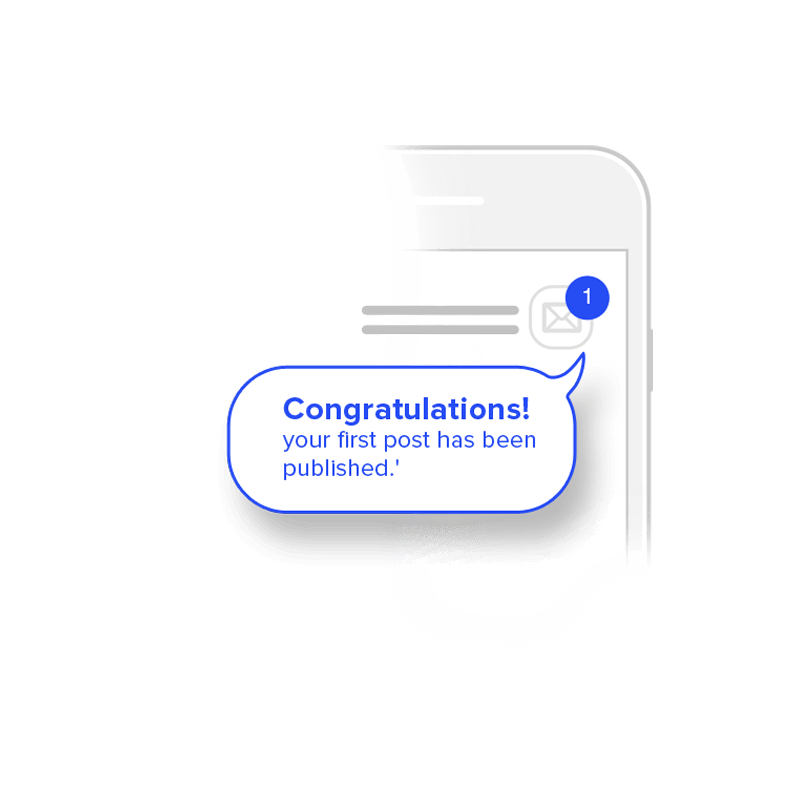 Step 5.
Launch
Within ten working days of you submitting your information to us, you will see the first posts published on your selected social media networks. 🙌
---
Build A Package
Our online package builder lets you build your own bespoke package from literally thousands of possible combinations. This means you can match it to your exact needs, both in terms of marketing goals and budget.
Discovery Call
This type of call is designed for anyone who isn't sure what they are looking for, or which options are best for them. The aim here is to answer any questions you might have about the way we work.
Concierge Call
The aim of the concierge call is to build your ideal package for you on the screen, answering any questions you have, talking you through each service, and matching it to your exact needs and budget.
Why Are Our Social Media Management Services Different?
What are the core features of our social media packages?
Our social media services have been designed to be completely flexible, but also include everything you need to stand out in your industry. Our services include many things that other companies may consider 'optional'. Things like custom graphics. However, we think it's these things that will give you the edge. Here's a full list of what all our social media management services include.
Image, Link and Video Posts: we use all sorts of media
to make your posts stand out and look great!
Emojis: Making your posts look 🔥 😍 🚀 ⭐️ 💪 ✅
Multi-Stage Approval Process: your posts will be seen
and approved by at least three team members before
they are scheduled
No Automated Posts: We don't use RSS feeds to create
your posts. Every post is written, checked and edited
by our talented team.
Regular Profile Optimisation: Social media accounts
and profiles should be regularly updated. We'll make
regular tweaks to your profiles, including creating new
banners and graphics to make them look great!
Blog Content Promotion: Do you have a blog? Perhaps
you're also using our blog writing services? In either
case, we will promote your blog articles, new and old,
to your social media audiences.
Bespoke Customer Dashboard: We've developed our
own custom dashboard to allow you to manage every
element of your services from any device.
Advanced Hashtag Research: We will research and
use the most appropriate and effective hashtags for
your campaign.
Custom Graphics Creation: We're not just talking stock
images, we're talking about professionally designed,
branded images created by our in-house graphics team.
Designated Account Manager: Pick up the phone at any
time and speak to one of our team who will know your
business inside out.
Proactive Customer Support: We won't just wait to hear
from you. We'll contact you to find out if there's anything
else we can do for you…regularly.
No Contracts: Cancel anytime, for any reason. We know
that business owners need complete flexibility – we
don't have a problem with that.
Optimised Content Mix: We will put together an
optimised mix of promotional, third party and
engagement focused social media posts for you.
UK Team: We are based in the UK and all our account
managers are native UK speakers. We understand
UK businesses and how to best represent your company.
Frequently Asked Questions
Got questions about our Social Media Management Services?
Can we just use one social network?

Yes, of course. In some situations, it makes sense for a business to focus their attention solely on one social media network. In these situations, we are happy to limit our social media management services to just one network.
Will we be tied into a contract?

No. It doesn't matter what your reason is. Maybe you've had to make cutbacks want to use other marketing channels, or maybe you've taken on an in-house social media manager. It doesn't matter what your reason is; if you want to stop using our services, we won't hold you to any contract. With all our social media management packages you can cancel at any time. All we ask is that you give us 30 days notice.
We only have a £500 budget, what would you recommend?

Well, it would depend on the nature of your business, and your short and long term goals. However, in general, the most effective way forward is always to ensure there is a robust 'content funnel' to effectively move customers towards the point where they 'buy'. With this in mind, our recommendation would always be to focus on one or two social networks and a few blog articles per month. Then, once this is successfully moving people down the sales funnel, we'd encourage you to increase the number of people you reach by adding another social network.
Are you based in the UK?

Yes, we are fully based in the UK and all of our social media account managers are native UK speakers. In fact, they've all completed English (or creative writing) degrees from UK universities. We fully understand how the Uk economy works and how it impacts your business. We also know how to best represent your business to UK consumers.
Are the followers real?

Of course! We know there are plenty of companies out there offering automated, fake or inactive social media followers. However, we are fully aware that there is absolutely no point in having these followers. We'd much rather you had 10 engaged, real followers who were interested in what you were selling, rather than 10,000 who had absolutely no chance of ever buying from you. We build followers for you by publishing great content and making sure it's seen by your target demographic. This is done through a mix of organic and paid promotion channels. The point is, these are real people who have chosen to follow you because they like what you're doing.
Can we still post to our social media accounts?

Yes, definitely. And we encourage you to do so. In fact, it's entirely up to you. You can post to your accounts yourself, or you can send us the information for us to post on your networks. Or (0the option most of our customers choose) you can simply send us a weekly bulletin of what's going on in your company, and we'll create all the necessary posts to get that information out into the world.
Where are you based?

We currently have two offices, one in Scotland and one in Wales. However, we are a truly 'national' social media agency. We work with customers from all over the UK – this includes a number of businesses in London, Bristol, Scotland and the Midlands. We have regular communication with all of our customers via email, Zoom, and on the phone. No matter where you are based if you would like to meet face-to-face, we will make sure we're there.
Should I just get my secretary/PA to run our social media?

You could do this. If you are already paying a member of staff, we understand that this may seem to make financial sense. However, we would urge you to consider these factors:

Do they have ENOUGH free time? To create a really good social media post takes time. Will their workload allow them to allocate at least three hours each week to your social media – bearing in mind that the average business owner spends double that on social media.
Do they have the skills? Creating great content requires a talent for writing, and an ability to create great graphics. They will also need to pull it all together, managing the overall strategy and the actual posting process.
Is it worth it? Let's say they spend five hours per week managing your social media (20 per month). If you pay them £8 per hour (for the sake of argument), the cost is going to be around £160/month. Add into that the associated overheads (office, desk, PAYE, pension, maternity etc. etc.) and the costs quickly rise.

If you consider that you could have a whole team working on your social media for less than £200 per month, the benefits are difficult to ignore
When will we start seeing results?

This will largely depend on which social media management services you choose. obviously, the more networks you use, the more blog articles you publish and the more emails you send, the faster you will see results. Another key factor is, what you consider to be good results. When you start using our social media management services you will see new followers and an increased engagement almost instantly. However, depending on what industry and sector your business is in, it might take longer to start seeing sales activity.
Do your social media management services include graphics?

Yes, we have an entire graphic design team who will create custom, branded graphics for your campaign right from the word 'go'. This means your social media profiles will look extremely professional and make them really stand out from your competition. If there's ever any graphics you'd like us to create, you simply need to let us know.
We are thinking of just hiring someone in-house to manage our social media…

Well, you could do this, and we're not saying it's a bad option. For some companies, it can be useful having someone in-house. However, it does have its downsides. You will have recruitment fees, you'll need to train them, NI, PAYE, Pension contributions. It all adds up. When you consider that you could have an entire social media team at your disposal for less than £300/month – outsourcing is certainly a cost-effective, and stress-free, option.
Which social media networks should we use?

So, you think you might be interested in using our social media management services but aren't sure which networks are best? Well, first of all, it's a good question – and one certainly worth asking. we certainly don't recommend using all networks, simply because everyone else is. To be honest there isn't a simple answer. To effectively advise you, we'd need to speak with you either face to face or on the phone. Why not schedule a call with us here?
Why are you different to other social media agencies?

Well, it's not very fair to put all other social media agencies in the same bag. Some are obviously better than others. However, in our experience, and from what we've been told by our customers, the main thing that sets us apart is our flexibility. First of all, we try to give businesses options that will deliver value at every level of the monthly budget. We have packages for £99 per month, but equally, we have highly effective packages that deliver incredible value at £1000+ per month. We have something for everyone. What's more. unlike many other social media agencies, we don't hold our customers to long contracts or commitments. If you want to stop using our services at any time, for any reason whatsoever, that's no problem at all. All we require is 30 days notice.
Why should we work with Greener Media rather than your competitors?

Good question – and we think there are many reasons. Actually, we've listed the 10 best reasons we can think of here. Why not take a look?
Why do the costs of social media services vary so much between different companies?

If you do a search for social media management services, you'll see prices ranging from £50 per month right up to £2000+. Most companies don't even publish their prices. So how do you know how much to spend, and why do they vary so much?

The key factor is that buying social media services is not like buying an iPhone for example. Though these services all fall under the 'social media management services' banner, you will never be able to compare like for like.

Our social media services are not the cheapest on the market. However, what we have set out to achieve is to offer the best value. We feel that we've got the balance of cost and value just right for small and medium-sized business owners.
| | |
| --- | --- |
| | 'How should we manage our social media?' |
You're not alone. It's a problem faced by business owners, managers, and entrepreneurs across the world. It's a business 'must' that simply didn't exist 10 years ago. So, what's the solution? Manage it in-house (do you have the time and expertise)? Outsource it to a large marketing agency (do you have the budget)? No? Then that's where we come in… Our 'done-for-you' social media management services offer a simple, flexible and affordable solution that's proven to work – and deliver great results.
Ask Us a Question
We are here waiting to answer any questions you have. Even if you have used our package builder and you feel you know exactly what you want, we strongly recommend you speak with one of our team before going ahead.
Simple. Flexible. Cost Effective
…80% of the effects come from 20% of the causes" – Vilfredo Pareto
This is the guiding principle in all our social media management packages. No two businesses are the same – so why should they market themselves in exactly the same way. We aim to match each business we work with with the social media networks that will give them the greatest results. We encourage you to 'mix & match' to build a package that will give you the greatest value. Another really important point is that social media ALWAYS works best when it is combined with other digital marketing channels. We've found that businesses see far more results if they combine just one social network with blogging, email marketing or paid advertising, rather than simply using 2, 3 or 4 social networks. We've added an example here to illustrate the type of package that you can create, and what it costs. However, to get a much clearer idea, we recommend using our package builder tool. This will allow you to select the options that are most appropriate to your business, budget and aims. It's free, instant and easy to use!
---
All Major Social Networks
Connecting you to your target demographic…
Facebook is still the king of the social media networks.
Unrivalled audience size combined with the #1 ad
network make this an obvious choice for ANY business
Twitter is the most universally useful social network.
Our Twitter services make sure you use it to its full
potential.
Linkedin is where people go to make business
connections. Whether you are selling business
services, products, recruiting or looking for new
suppliers, LinkedIn is where you need to be.
Instagram is the fastest growing social network.
We will help ANY business make a visual impact on
this exciting platform.
For some businesses, the visual appeal of Pinterest
can be a golden ticket. Our Pinterest management
services will help you cash in.

Social Media and Blogging
The Essential Partnership
On its own, social media is a great tool. It allows you to reach new people, build audiences and get the attention of potential customers. The trouble is, it's a long jump from asking someone to view, like or share your social media posts, to getting them to buy your products or services. Unfortunately, this gap is the most common reason for businesses not getting value from social media. So, what's the answer? Simple: a well-managed blog. Blog articles provide the crucial link between social media and your product or sales pages. They give you a chance to educate, reassure and inspire your social media followers in a way that you simply cannot in a Tweet. They allow you to positively influence your audience until you have educated them to the point where they are ready to buy from you. It's a content-driven sales funnel that's been proven again and again. We can certainly vouch for that!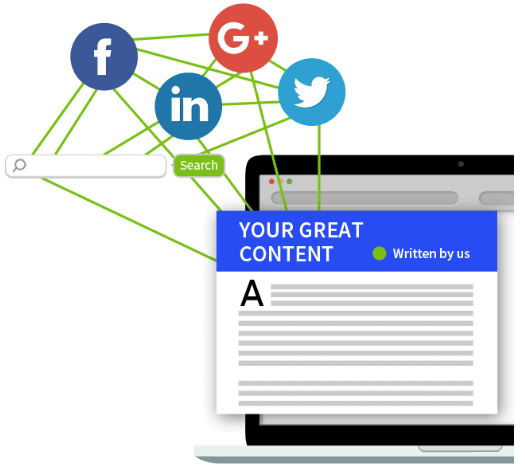 Interested in our Social Media Management Services?
There definitely isn't a 'one size fits all' solution to social media. If this is something you are looking to move forward soon, we definitely recommend using our online package builder and then speaking with one of our team to talk about your unique requirements. We are here to help!