---
Professional Linkedin Profile Management Services
A 'done-for-you' LinkedIn profile management service. Let us manage your LinkedIn profile for you!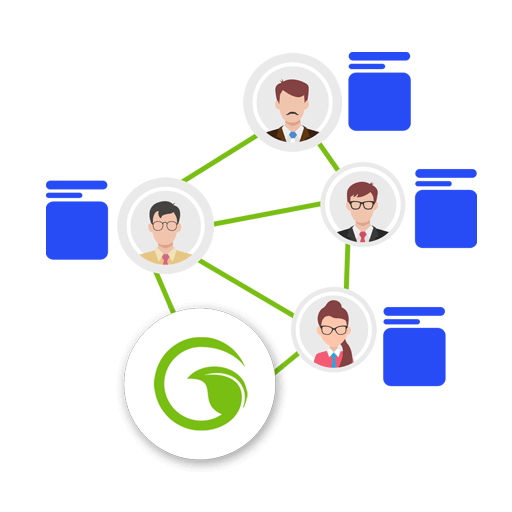 Whether you are a founder or CEO, consultant, or looking for your next big opportunity, LinkedIn is the best tool you have available to you. If used correctly (and regularly) it is the best way to see quick traction and open up new and exciting business opportunities.
The problem we see every day is busy professionals and business owners not having the time to make the most of LinkedIn. Our LinkedIn profile management services help solve that problem. We will manage your LinkedIn account in a professional, consistent way, freeing you up to do what you do best, and make the most of the opportunities we generate for you.
We will post to your LinkedIn profile as often as you need. we'll even give you the chance to check these before they go live (optional).
We will log in to your account on a daily basis and interact as if we were you. This includes comments, connection requests, visiting profiles, and liking posts.
We'll write industry-leading articles which we will publish on your behalf on LinkedIn. This is a great way to build
authority.
Get an Instant, On Screen Quote

What Our Customers Say….
Don't just take our word for it. Here are just a few things our customers have emailed to us over the last couple of months.
Thanks for all the great work you guys have done with our social media pages so far! The content is brilliant! Thank you excellent work.
Mikhaile Perkins
Edify Management
Just to say I have just been reviewing the content you've posted over the last few weeks, and I think it's excellent, very pleased.
Damon Cantley
TaskSpace Limited
I want to thank you for all your help and for the posts you have carried out for us so far. Greener Media have been terrific.
Sarah Butterfield
Butterfield Signs

All the Benefits, None of the Hassle
Even if you know exactly what you want to do on LinkedIn, it doesn't mean you have the time to do it. So many of the individuals we work with have LinkedIn premium accounts that they pay for each month but rarely use.
Our LinkedIn profile services allow you to make full use of LinkedIn's potential and give you your own personal LinkedIn assistant working for you every day to move you closer to your goals. LinkedIn wants people to use their network regularly, and in the way they designed it to be used. We do this on your behalf, and as a result, your profile will be rewarded with greater visibility and you will receive 10+ times as much value from your LinkedIn profile each week and month.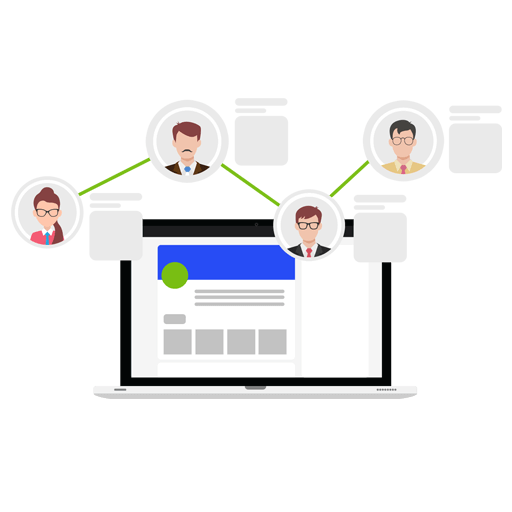 Frequently Asked Questions
Got questions about our Linkedin profile management services?
Who will manage my LinkedIn profile for me?

When you come on board you will be allocated an account manager. You will work closely with them during our onboarding phase. This will include at least one video call and lots of communication via email. They will then manage your LinkedIn profile for you on a daily basis, giving you regular updates and keeping you in the loop about what we are doing.
I'm not from the UK, does that matter?

No, this doesn't matter at all. In fact, over half the business owners, professionals and thought leaders who use our LinkedIn profile services are based outside of the UK. So long as you are able to correspond with us on email or join us on a video call, our service will work perfectly for you.
Why are LinkedIn articles important?

LinkedIn articles are different from posts in that they are longer-form articles published on LinkedIn's native article platform. They enjoy very good visibility on the LinkedIn network and are particularly effective if published to relevant groups (which we will do for you). Articles are particularly important for business owners who want to be seen as leaders in a particular field.
How can you write about OUR business?

e fully understand how important it is for us to understand your business before we start writing about it. That's why we have such an in-depth research process before we start any project.
What do your LinkedIn personal profile management services cost?

We have 10-20 different options available for those wanting us to manage their LinkedIn profile for them. This means there are literally hundreds of possible combinations at many different price points. The best way for you to decide if our packages will meet your budget would be to use our free package builder. This will allow you to build your own personal LinkedIn profile management package, including the exact services you feel you need. You'll then get an instant, on-screen price.
Can I pay in my own currency?

We work with indivisuals from all over the world. To reflect this, we're always trying to add more currencies to our payment systems. Currencly, you can view all prices on our package builder and checkout using GBP, USD, EUR and AUD. If you require a different currency, please do let us know and we'll try our best to accomodate you.
Can you write my profile for me?

Usually, the business owners we work with will come to us with a list of facts that they want on their LinkedIn profile. We will then organise this information and add it to all the necessary fields. One important element of this is optimising your profile for relevant keywords. This helps maximise your visibility in the Linkedin search portal.
Can you optimise our team's LinkedIn Profiles?

We get asked this a lot. Your employees are online representatives of your business. This means that their Linkedin profiles form an important part of how your business is perceived online.

We can help with this in a number of ways, from optimising their profiles and posting on their behalf, to creating guidelines or delivering training to ensure they are using the platform properly.
Who will you reach out to?

Outreach is a key part of our LinkedIn profile management service. We do this in a number of ways. However, the people we reach out to will always be based on your own specific requirements. This is a key part of our research and preparation process. We will speak with you to clearly define the target group that hold the most value for you and them aim to build connections in that area on your behalf.
Can I change or cancel easily?

This is very important for us. Our online customer dashboard allows our customers to change or cancel their package at any time, and for any reason. There is no minimum contract period or minimum notice period.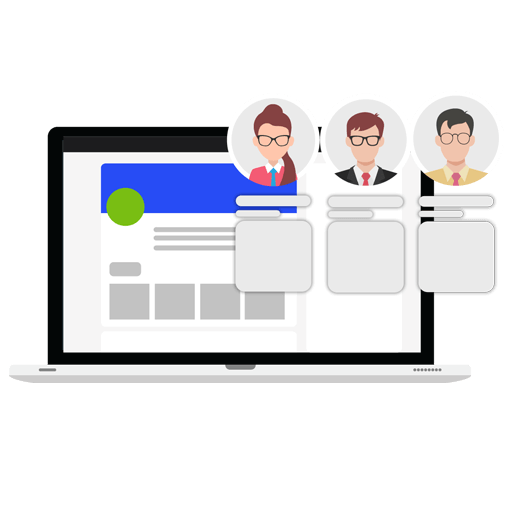 Activity = Results
Little and often – it works…
Every business owner is the same. As soon as things get busy in the office, posting to your social media profiles is the first thing to go. However, as soon as things quieten down, you are drawn back to the opportunity they offer. What if you could post every day – even when you were busy?
By posting every day, even if it's just once, you are reminding people who are, what you do and (crucially) that you are still open for business.
Our Linkedin personal profile management services ensure that you are represented in the best possible way – every day. That fact alone will put you ahead of 90% of LinkedIn users.