---
'Done-for-You' Lead Magnet Service
Generate more leads, more subscribers and give your visitors more value!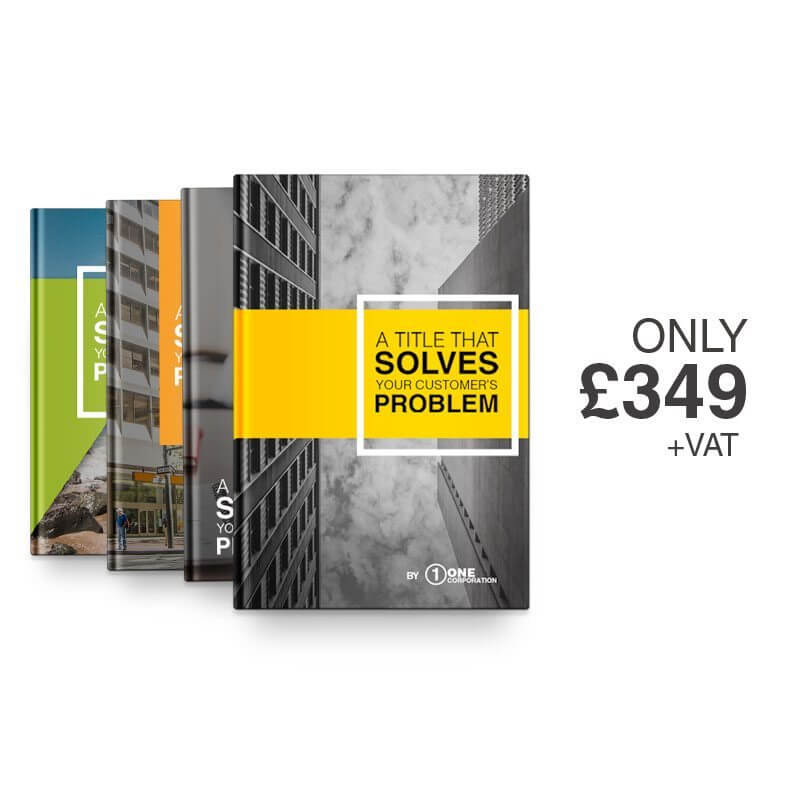 95% of visitors to your website or social media profiles aren't ready to buy from you. They're just browsing, researching – having a look. Even if they really like what they see, they just aren't at the right point in the sales funnel to 'buy'.
However, these visitors are your FUTURE customers, and they're incredibly valuable.
Offering a 'lead magnet' to motivate your visitors to part with their contact information is the single most effective way to increase your conversion rate. We've seen increases of over 1000% against a standard email opt-in form.
Our 'done for you' lead magnet service gives you the professional content assets you need to capture these leads.

How it Works…
| | |
| --- | --- |
| | After thoroughly researching your business and sector, we will come to you with a few ideas for what we think will appeal most to your visitors. Between us, we will agree on the exact topic of your lead magnet and what information it will contain. |
| | Once we've agreed on the topic, we'll fully research the topic and begin writing. Your eBook / report will be edited and proofed by at least 3 members of our editorial team before it is then sent to our designers. |
| | Once the text has been written, it will then get sent to our design team. They will set to work typesetting your book and inserting images where appropriate. Once this is complete, they will then design your front cover and produce a professional 3D mockup of your eBook / report (like the example above). |
| | That's it, your lead magnet is complete. At this stage we will send you the finished eBook / report via email in all the standard formats (PDF, ePUB etc.). We will also send you all the design assets that have been used in the creation of your lead magnet and the front cover and mockup artwork (in .PNG and .JPG formats). |

Frequently Asked Questions
Will you set the Lead Magnet up on our website?

No, we can't set the lead magnet up on your website as part of this lead magnet service package. As all websites and email marketing providers work differently, this has to be individually configured. Your implementation of the lead magnet will also largely depend on the nature of your business. What we suggest is to either ask your web designer to add the lead magnet to your website, or ask us for an individual quote.
I'd like to go ahead, what happens next?

Great! The next step is for you to click one of the 'ORDER NOW' buttons on this page. This will take you to an online order form. Once you have successfully submitted your payment, you will receive an email from us with a link to an online form. Please fill in this form with as much detail about your business as possible – we will use this information to come up with up to 5 ideas for lead magnets for you to choose from. You can expect our suggestions for your content plan within three working days of you submitting the information to us.
I'd like more than one Lead Magnet. Can you offer a bulk discount?

Yes. The level of discount will depend on how many lead magnets you require. For us to give you an accurate quote, please click the 'ORDER NOW' button and fill in all the required fields. we'll get right back to you with a bespoke quote.
Can we have a lead magnet of a different length?

Of course, our lead magnet service is very flexible. We can provide lead magnets of almost any length. Please contact us and we'll be more than happy to advise you on the length of lead magnet that we think will work best. We can also provide you with a custom quote based on your requirements.
How will you be able to write about our business?

In order for a lead magnet to work, it needs to offer genuine value to your visitors. We know that better than most. Your lead magnet will be written by one of our in-house copywriters who are all experts in researching and understanding other businesses.
How long will it take?

Our lead magnet service is primarily driven by quality. How long it takes does vary depend on the level of input you choose to have on the topic of your lead magnet, and how much research is involved. However, as a guideline, you should expect to have a fully completed lead magnet within 2-4 weeks of contacting us.

Interested?
Let us help…