---
Professional Blog Writing Services
A high-quality blog writing service for companies who want it done right!
'Done-for-You' Blog Writing Services and Packages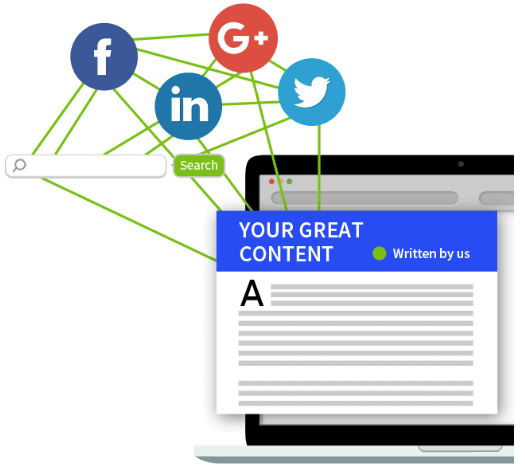 Is your company blog (or lack of one) the missing link in your marketing? Our 'done-for-you' blog writing services provide a simple solution that lets you get on with what you do best.
| | |
| --- | --- |
| | Our in-house blog writers will research and write long (1000-2000 words), in-depth articles that the search engines love! |
| | Each article is meticulously optimized for maximum online visibility. This includes detailed keyword research, analysis, and a rigorous quality control process. |
| | Blog articles need images. We don't just grab the first stock photo we can find. Our design team creates a custom image for every article we write. |
What Our Customers Say….
Don't just take our word for it. Here are just a few things our customers have emailed to us over the last couple of months.
The blogs are superb! I am really happy with the delivery and content of the blogs. Very Impressed by the quality of them all.

Mikhaile Perkins
Edify Management
Just to say I have just been reviewing the content you've posted over the last few weeks, and I think it's excellent, very pleased.

Damon Cantley
TaskSpace Limited
I want to thank you for all your help and for the posts you have carried out for us so far. Greener Media have been terrific.

Sarah Butterfield
Butterfield Signs

Want to speak to someone first?
Choose a time that suits you and we'll be happy to answer all your questions.
---
Why Our Service Is Different
Why should you choose us over other blog writing agencies?
You've probably looked at a number of different blog writing companies, right? You've probably also seen that some are quite a bit more expensive, and some appear to be much cheaper. So, why is our service different, and why should you choose us over other blog writing agencies?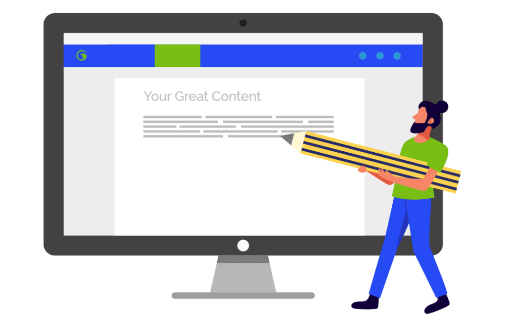 A Full 'Done for You' Service
So much more than just words
Our blogging service isn't just about the words we write for you. This is a comprehensive process that includes everything from in-depth keyword research, content planning and editing, right through to custom image creation, optimization and scheduling. If you want a 'hands off' process that also ensures everything is done properly – we're the right company for you!
A Premium Service
Do you want the cheapest, or best?
Blog writing services aren't easy to compare. Not 'like-for-like' anyway. Though blogging is arguably less complicated, in some ways you can liken it to brain surgery. If you needed a procedure performed on your own brain, would you choose your brain surgeon based on price? Of course not. You'd choose the best you could find. Our blog writing services aren't designed to be the cheapest around, but we do try to make them the BEST.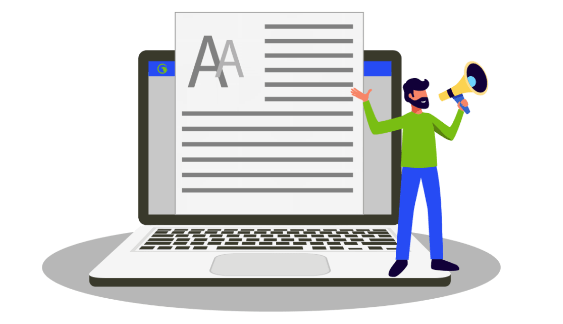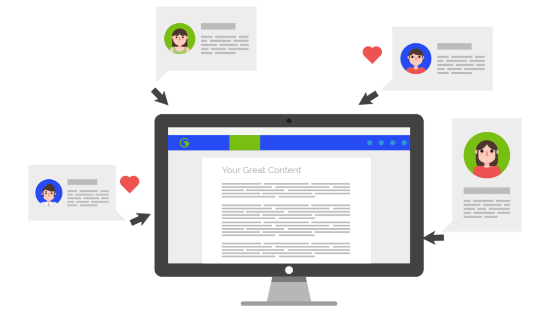 A Focus on ROI
Every Article Delivers Value
Anyone can write 500 words and publish it on your website. That's not what we do. From the article planning and keyword research right through to the formatting and publishing time, every part of our blog writing service is designed to ensure each article drives REAL VALUE to your company or organisation. Our aim is to arrtact the right people, educate them and then convert them. This process has seen us generate tens of thousands of pounds in revenue from just a single article (please ask us how 😉).

Frequently Asked Questions
Got questions about our Blog Writing Services?
How can you write about MY business?

1. We spend hours researching your business and industry before we write a single word. 2. Everything we write will have been pre-approved as part of the content plan we will produce for you before we begin. 3. This is what we do! Our team is highly adept at matching their style and content to the varied businesses we work with.
Will we be tied into a contract?

No. It doesn't matter what your reason is. Maybe you've had to make cut backs, want to use other marketing channels, or maybe you've taken on an in-house blog writer. Our blog writing services give you the flexibility to cancel at any time.
How long will each article be?

The ideal length of a blog post will vary depending on the nature of your business. However, our experience and data tells us that, generally, longer articles deliver more long-term value. As a result, the average length of the blog posts we'll write for you will be between 1000-2000 words in length. This is a core differentiator between our blog writing services and other blog writing agencies.
Do you check each article before it goes live?

Of course. Our blog writing services utilise a robust quality assurance procedure that is followed for every article we publish. During the writing stage, each article will get checked by at least three members of our editorial team. In addition to this, your article will be checked another two times once it is uploaded to your website (but before it is published). We take quality very seriously.
Will the images you create match our brand?

Of course! We will make sure that the custom blog images we create use your brand colours, maybe even your log (depending on the design). If you would like to see some examples of custom blog images that we've created for our existing customers, please just get in touch.
When will we start seeing results?

Well, this depends on lots of factors. Your blog articles should begin to be picked up by search engines after just a couple of days. However, if your website hasn't got a very strong search engine presence yet, this may take a little longer. However, once the search engines see that you are publishing regularly, they will come back regularly to check for new content. As a result, your traffic should just continue to grow.
Can we check each article before it goes live?

Absolutely. This is a core feature of our blog writing services. Our moderation process is designed to make this as easy as possible. This means that you will receive an email notification telling you that we've scheduled a blog post for you. You simply need to click the link in the email to view the full article (no need to log in, so you can even check it on the move).

We have regular communication with all of our customers via email, skype and on the phone. No matter where you are based, if you would like to meet face-to-face, we will make sure we're there.
We've found a company that's cheaper – why should we go with you?

Oh, there are lots of companies and individuals out there who will be able to write you a blog article cheaper than we can. However, blogging isn't a product that you can compare 'like for like' with very easily. How do you measure quality? What's that worth to you? Our blog writing services aren't the cheapest, but we do go to great pains to ensure that the quality is as high as it possibly can be and that it includes everything that's required for the blog articles we produce to actually deliver results. If you are at all unsure – please feel free to send the list of everything that is included in our service to the other companies you are looking at. If they are able to provide everything on that list, at the same level of quality as our service, all for a cheaper price – then well done, you're on to a winner!

Interested?
Let us help…

Why Articles are the Best Investment
How should you spend your marketing budget? Companies across the world are constantly looking to get more value from their marketing. It's also something we look at – a lot! Through studying the results of hundreds of marketing campaigns for companies in all major sectors, we feel completely confident in saying that blogging is, by far, the best investment – but only if it's done well. When executed properly, a single blog article will drive highly targeted traffic to your website for months and years after it is first published. The cumulative effect of publishing even just one article each week will create an upward traffic (and revenue) curve that no other marketing channel can match. This makes our blog writing services extremely good value.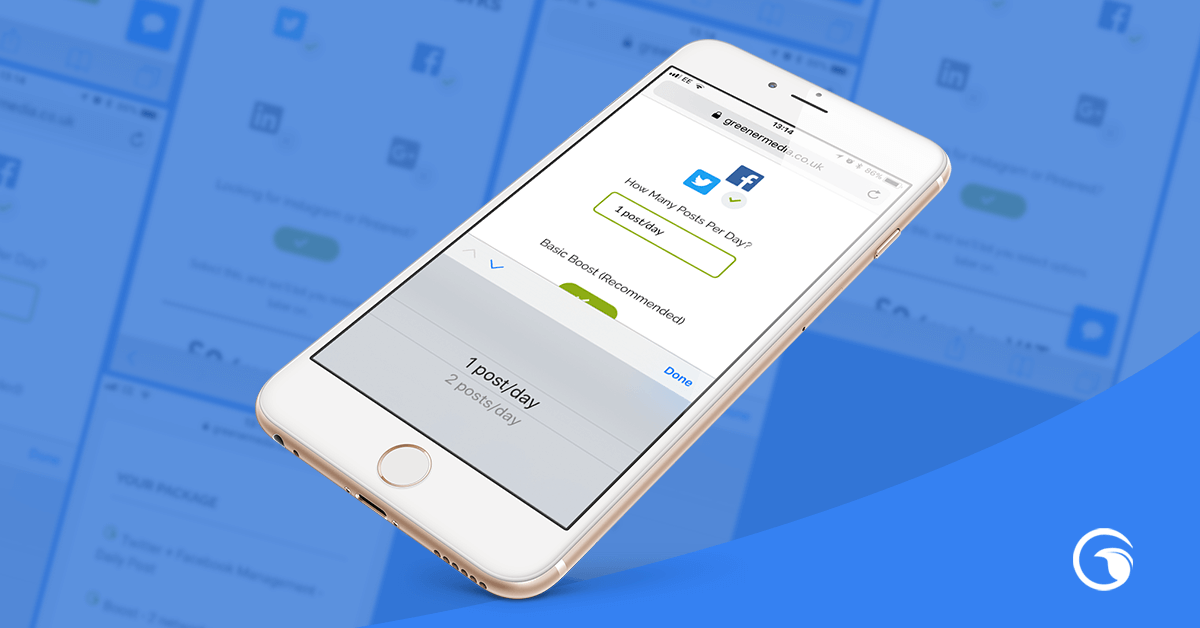 Inbound marketing starts with blogging. A blog is the single best way to attract new visitors to your website.

Hubspot, 2016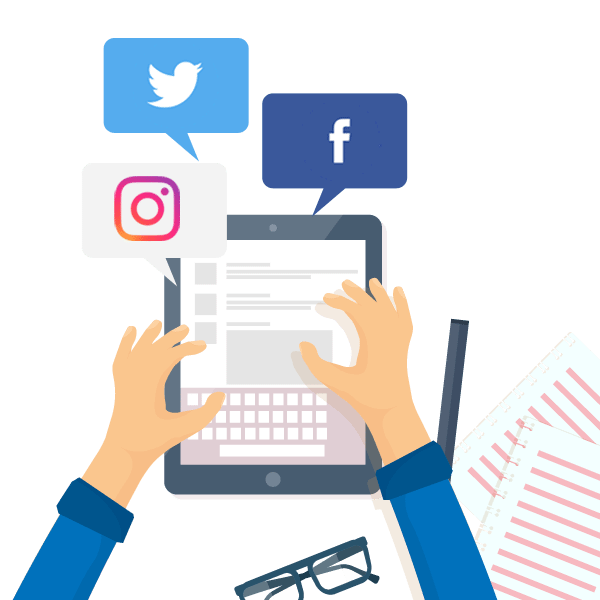 Blog Writing and Social Media
The Perfect Partnership
Social media has revolutionised the way people find and consume content. Aside from your blog content being found through the search engines, social media is the best way for people to find your content. We find that companies who use social media see considerably more value from our blog writing services. In addition to writing blog articles on your behalf, we are also able to set up and professionally manage each of your social media channels. Whether it's Twitter, Facebook, Linkedin or Instagram, we will build your followers, engage with your community and spread the word about each new article we publish on your site.

Interested in our blog writing services?
Let us help…