Professional Linkedin Post Service
'Done-for-you' LinkedIn posts for your personal profile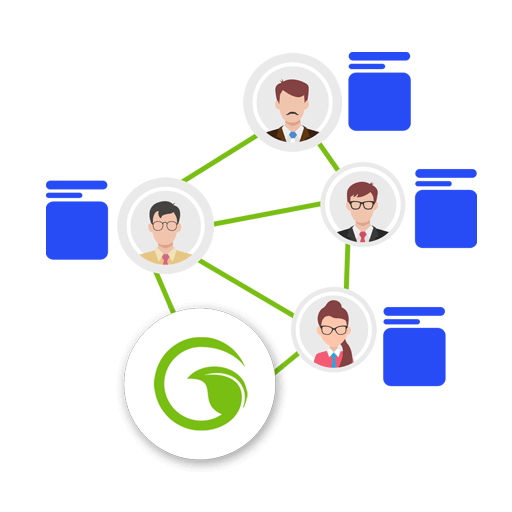 LinkedIn is a great way to network at scale. Whether you want to land a speaking gig, find your next role or build your business, posting great content to your personal LinkedIn profile is one of the best ways to build your professional personal brand. Our Linkedin post service allows busy business people to take full advantage of LinkedIn, without the tie drain of creating content themselves.
| | |
| --- | --- |
| | Our LinkedIn posting service will ensure your profile always has great content that show you as an industry leader. |
| | Are you snowed under with work? No time to update your profile? No problem, we'll post for you as often as you want. |
| | Approve EVERY post before it gets scheduled through our multi-step approval process |
Get an Instant, On Screen Quote

What Our Customers Say….
Here are just a few things our customers have emailed to us
over the last couple of months.
Thanks for all the great work you guys have done with our social media pages so far! The content is brilliant! Thank you excellent work.
Mikhaile Perkins
Edify Management
Just to say I have just been reviewing the content you've posted over the last few weeks, and I think it's excellent, very pleased.
Damon Cantley
TaskSpace Limited
I want to thank you for all your help and for the posts you have carried out for us so far. Greener Media have been terrific.
Sarah Butterfield
Butterfield Signs


Our LinkedIn Posting Packages
Flexible and Adaptable
We've designed all our LinkedIn services to be as flexible as possible. This means that you can choose exactly which services you want, and how often you want us to post. Simply use our package builder to build your perfect LinkedIn post service and get started right away.
If you have any questions about how Linkedin post service works, please don't hesitate to get in touch with us. 
Build Your Own Package

Why Are Posts Important?
What are the benefits?
The primary function of LinkedIn is networking. Like face-to-face networking, the value you get from it is going to correlate with the volume and quality of the relationships you build.
Of course, a key component of that on LinkedIn is the number and quality of the connections you have. However, there's no use in having thousands of great connections if none of them ever see you.
Posts to your LinkedIn profile are the best way to get yourself in front of these connections to remind them that, 1. you are still there and, 2. you REALLY know what you are talking about.
Our LinkedIn post service means you've got a constant stream of great content on your profile to keep you 'top of mind'.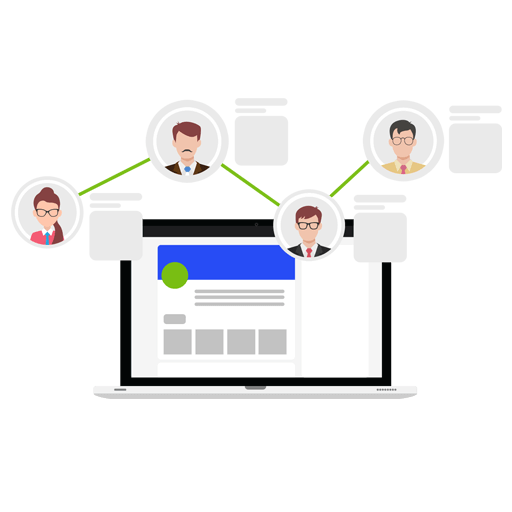 Frequently Asked Questions
Got questions about our Linkedin Posting Services?
Can I approve messages before they are published?

Yes, this is critical. We have a multi-step approval process with a full audit trail. This means that every LinkedIn post we create for you needs to be manually approved by you before it is scheduled. This also gives you a chance to help u refine posts until you are completely happy with them.
Can you help me build more LinkedIn connections?

Yes, we have a LinkedIn outreach service which you can combine with our LinkedIn posting service to help increase the number and quality of your LinkedIn connections.
Can you write expert content in ANY industry?

Though we would never claim to know more about your industry than you do, we are confident in our process. This involves getting to know you and your industry in great depth before we even write one post. This process has allowed us to create first-class content in even the most complex sectors, including those in regulated industries.
Will I be tied into a long contract?

No. We like to keep things flexible. When you sign up you will go straight onto a 30-day rolling subscription which can be changed or cancelled at any time.
Can you optimise my LinkedIn profile for me?

Absolutely. It's in our interest for your profile to be looking as good as possible. We can work with you to make sure it's fully optimised and up to date.
Can you work with clients from anywhere in the world?

Yes, we currently have clients in the US, UK, Australia, Canada, UAE and Brazil. We are also able to take payment in GBP or USD.
Can you manage my personal profile?

Yes, we are able to help manage both your personal LinkedIn profile or company page. However, with personal profiles, there are limitations (as it's your profile). We can help post content to your profile, and optimize your profile page. However, you will still need to reply to any messages and choose which connection requests you want to accept.