---
Facebook Advertising Services
Professional, Affordable Facebook Ad Management Services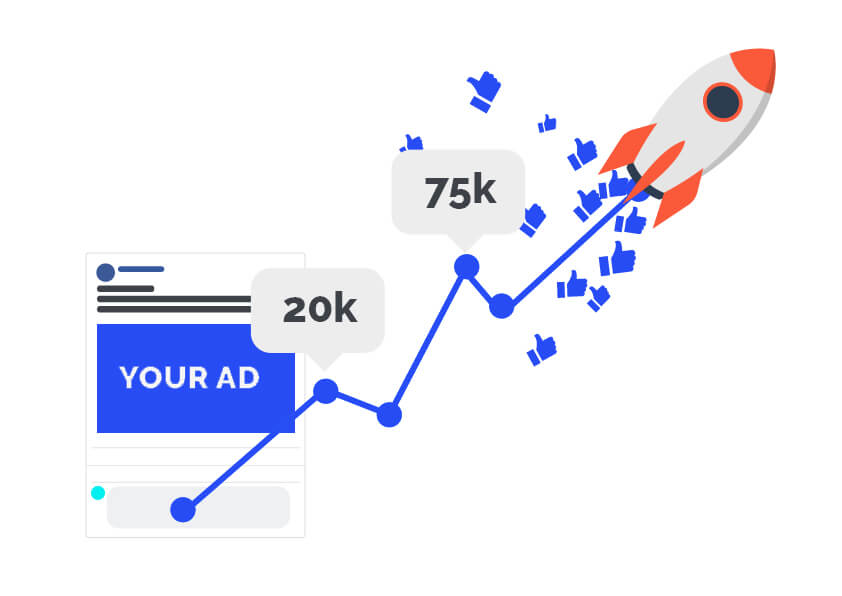 Facebook Advertising is one of the most effective paid marketing channels we have access to. Either on its own or used with other paid marketing channels (such as Google AdWords), Facebook Advertising has something to offer ANY business trying to sell their businesses or services online.
Though there is huge potential there for ALL businesses, the challenge is that it's a steep learning curve. To get the most from Facebook Ads, your campaigns need to be set up just right, and continuously monitored and optimized.
Our 'done-for-you' Facebook Ad Management package is designed to solve this problem for you.

"Facebook is the number one ad channel for both B2C and B2B companies." – Social Media Examiner Industry Report


With every campaign and ad set we set up as part of our Facebook advertising services, we ensure that it is testing at least one ad parameter. We run the ad for a meaningful amount of time and then choose the winner. Over time, this allows us to build a data-backed 'recipe' for success for your business.
Though it involves considerably more work for us to set up, the clear advantage of this strategy is that it doesn't rely on assumptions or guesswork. It uses real-world data and real customer behaviour to help guide your marketing decisions. Whatever your industry or sector, this strategy works!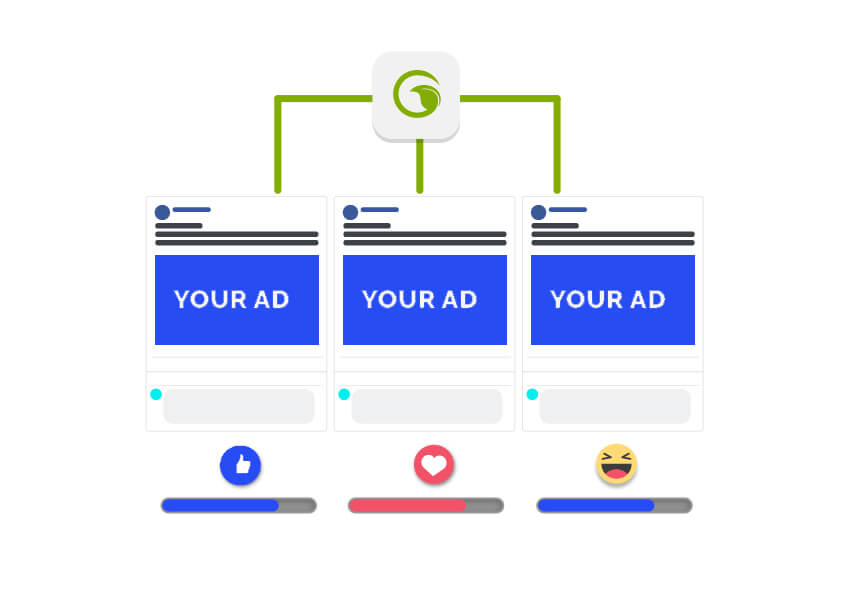 ---
Performance-Based Facebook Ad Services
Transparent, Flexible Services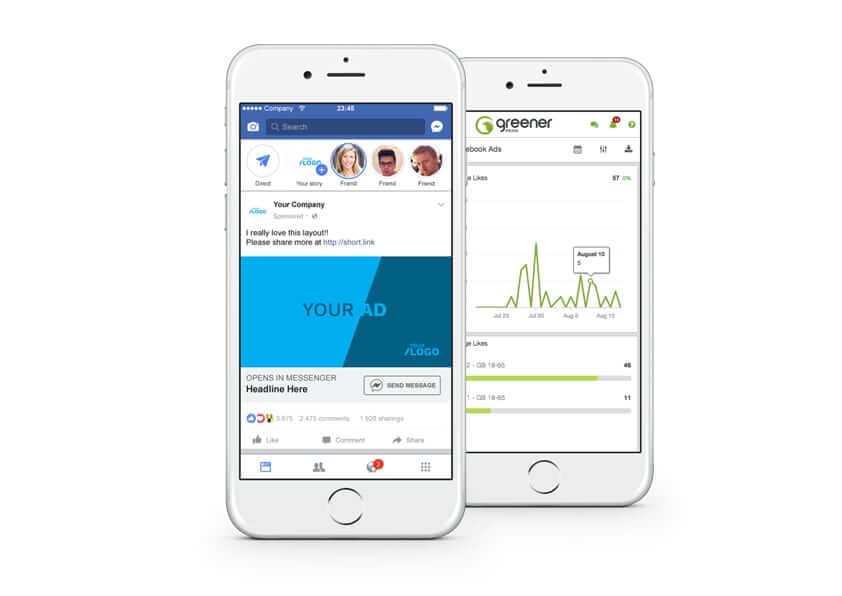 ---
Our services have been designed so that we can act as a seamless extension of your business. Whether that is through our 'Cancel Anytime' policy, or our interactive reporting dashboard that you can log in to any time, we do everything we can to ensure that our Facebook advertising services work for all the companies we work with.

Frequently Asked Questions
Got questions about our Facebook Ad Management Services?
Will you handle the ad spend, or do we?

The only fee that you will pay us will be the Facebook Ad Management fee. This will be included in whichever package you choose. All ad spend will be paid to Facebook in the normal way using the payment method on your Facebook account.
Will you handle the ad spend, or do we?

No. All we require is 30 days notice from you to terminate or change our services. However, you will need to make any payments to us that are due within that period.
How much input will we have?

You can have as much or as little impact as you want. Some companies choose to check their Facebook Ads results on a weekly basis, while others might only look in on it every couple of months.
What's the total cost of advertising on Facebook?

Facebook is paid marketing channel. This means that, like any advertising channel, they charge advertisers to show ads to their users. If you use our Facebook advertising services, you will have two costs: what you pay us each month to manage your ads and what you pay directly to Facebook in ad spend.

We have a number of different Facebook ad management packages to choose from. It is also completely up to you how much you spend in ad spend each month. However, we do suggest that you spend at least £250 each month, in order for it to be worthwhile for you.
Do we need a Facebook Page to use Facebook Ads?

Yes, you will need a Facebook company page to use our Facebook Ad management services. You should also aim to have at least one post a day being published on that account to ensure that you appear active and engaged on Facebook.
Will you create the graphics?

Yes, this is a key component of our Facebook advertising services. We'll create everything we need to create your ads. Our talented graphics team will ensure that each ad we create for you has a great looking image that's designed to convert.
Is there a setup fee?

There is no setup fee for any of our Facebook ad management packages.
Do you offer white label Facebook ad management services?

Yes, in fact, all our services can be offered on a white label basis. If you are an agency owner interested in white labelling our Facebook advertising services, please get in touch.
---
Interested?
Let us help…